We at 1001Shops Co put great care and a lot of attention to making sure that your order will be delivered into your hands, because we understand this thrilling anticipation of finally getting that postal box to get to your doorstep.
Shipping and orders
For all our products we use 3 of the US major carriers, FedEx, UPS and USPS. All the domestic orders for US addresses will be shipped via FedEx and UPS depends on the product you order. Orders to Canada and International will be shipping via United States Postal Service. All our orders come with a tracking number which you receive after your purchase, and can use to track the path of your order all the way down to your doorstep.
In case of the damage please notify us immediatly.
Delivery Estimate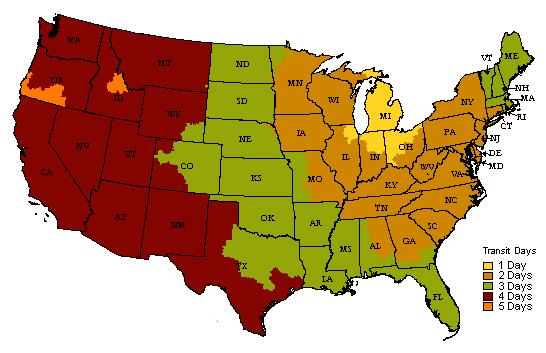 Estimation of the delivery date for your order is based on several factors. For most of our "In-Stock" items, we generally ship out orders within 2 business days from the time of purchase. Any order placed on weekend or a holiday will ship out that following business day. Please take in consideration the delivery method you choose in calculating an estimated delivery date. Orders going via Ground Shipping can be as soon as 1 business day and up to 5 business days depending on delivery location.
The shipment is FREE in continental USA, excluding Alaska