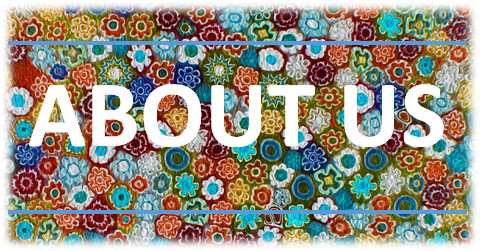 1001Shops LLC. is your shopping destination for all authentic luxury goods. I hope you have enjoyed the experience shopping with us online. We have founded this company in 2000, 16 years ago, with a simple goal: to share the beauty of European craft art with our customers.
It is our priority to address the needs of each and every customer.
Founded by high school buddies Gary Basin and Alex Chernyak back in early 2000's, 1001Shops is one of the oldest and most reputable online retailers.
We at 1001Shop.com offer you an authentic luxury gift items from various European countries.
It is our policy to conduct periodical tours across Europe to select the latest items and the items that are trendy. The items included in our exhaustive catalogue are mainly from Germany, Italy and France. We have incorporated the most coveted items from various world famous regions of these countries. In our elaborate catalogue you will be able to find some of the iconic items like Murano glass objects, Sorrento music boxes, Venetian masks, Limoges porcelain boxes and German beer steins.
Murano Island is famous for its glass works from the 13th century. The traditional glass blowing techniques and the traditional handicrafts of Murano are mostly replaced with commercialism at present. However, we make it a point to obtain only the authentic Murano glass items with certificates of authenticity. If you are a collector, you can be sure of getting genuine articles from us. You can also gift your loved ones with genuine pieces of art.
The Sorrento inlaid boxes are considered to be an asset to any art collection. The technique of inlay and marquetry still occupy an important place in art and aesthetics. You can select the inlaid boxes in wood which sport the natural and characteristic burls of exotic woods from our list.
Venetian masks are celebrated all over the world for their variety and spectacular appearance. These masks represent merriment and unbridled enjoyment.
Limoges porcelain boxes are still admired by customers for their beauty and the fine perfection of their finish. You can be sure of getting Limoges boxes with any theme you prefer. We have them all.
The vintage German beer steins are yearned for by many a collector. You can own one of those historical steins that tell the history of an era. We have included beer steins that are from many important junctures of European history. The beer steins with American themes are another of our specialty.
Apart from these, we deal in many other gift items like walking canes, church hats and bamboo mats. You can browse through our inventory and select the items you want and we take the responsibility of conveying those to you in the speediest delivery. While catering to retail needs perfectly, we take care of business and wholesale deals also.
Our world class customer service is at your disposal 24x7. The personnel of our customer service section are a friendly lot who are extremely easy to deal with. We have some of the most practical policies pertaining to shipping, delivery, return policy and warranty specifications. You may find the details of our shipping, delivery and return policy from the relevant portals. We are happy to assure you 100% satisfaction in your business with us.
Email Us 24/7 any day, any time!
Call us Monday-Sunday
9 am to 7pm
1-888-521-1001